1. Choose your leavers Hoodie
Create your 2020 school leavers hoodie with Superlogo. We are the market leader in the supply of high quality leavers hoodies to secondary schools, primary schools and university leavers. All our hoodys are customised in house meaning we can guarantee quality and ensure super quick delivery. Please note we also have a great range of Primary/Nursery Leavers Garments.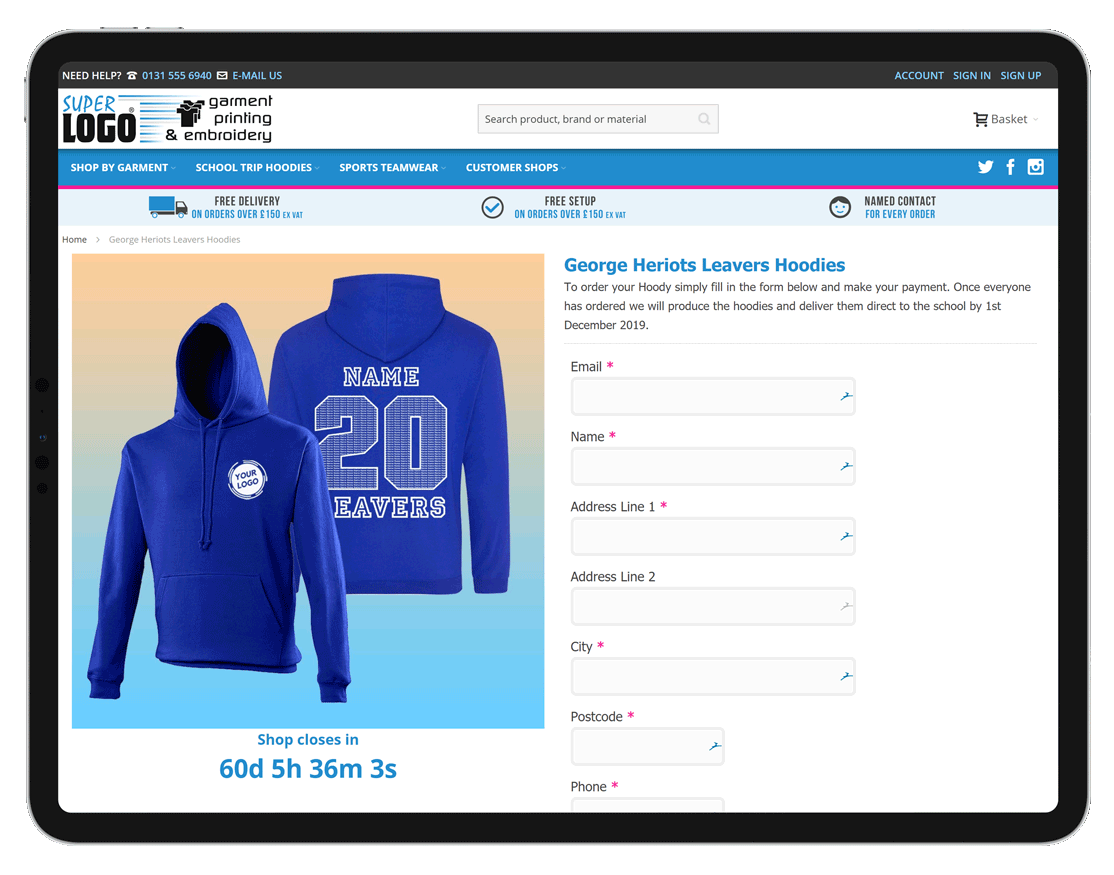 Free Online Shop
For 20 hoodies and more we can set up a free online shop so pupils can buy directly from us. Some of the benefits include:
No need to collect payment or orders
Secure payments
Set your own closing date
Free delivery
Easy to share via social media or email
2. Choose your back print design
Here's a selection of leavers designs we regularly use but feel free to send us your custom design using the form below.
Leavers Design 1

Leavers Design 2

Leavers Design 3

Leavers Design 5

Leavers Design 6

Leavers Design 7

Leavers Design 8

Leavers Design 9

Leavers Design 9

Leavers Design 10

Leavers Design 11

Leavers Design 12
3. Contact us for your personalised quote & proof
Get in touch now for your free proof. We'll get it back to you within 24 hours with your personalised design and quote.